The world is a big place, and the online world is a much more confusing place than many realize, with new websites constantly being created and older ones being forgotten. Despite their constant rise and fall, it can be challenging building your online store, choosing what you sell, and creating a design that looks good. To make this easy, you may consider starting a website through Shopify or Cratejoy.
What is the difference between Cratejoy and Shopify?
Cratejoy and Shopify cater to two different crowds of people selling their wares online. Shopify is for people selling a range of single products all of one type, while Cratejoy focuses on providing an all in one place for loot boxes. One provides the ability to build full websites while the other works as a portal. Shopify is a fully customizable website location, while Cratejoy allows you to sell your loot boxes to already existing crowds.
Knowing what each site is and how to effectively use them will mean you know exactly where to go. It is also important to know the benefits and cons of each site. Sometimes you may want to sell things individually with a loot box only as an extra, or you want to sell your loot boxes to a crowd that already knows what they are.
Here are All the Differences Between Shopify and Cratejoy:
• What is Shopify?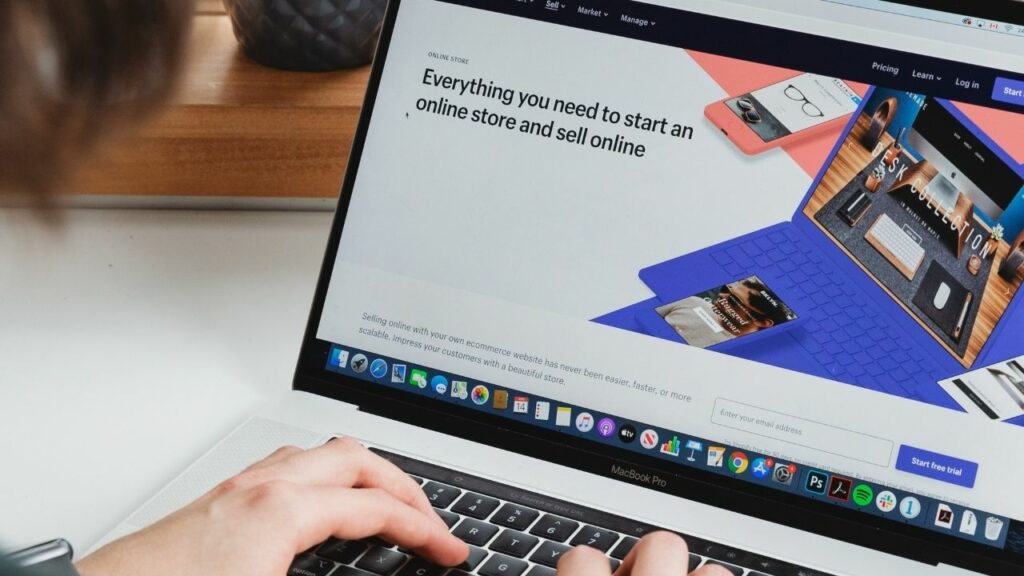 Shopify is not just a place to host your site on another platform. If used to its full extent, Shopify is a full website builder with integrated paying systems already available. Shopify already has a bunch of templates through which you can create a proper website without having to spend a lot of time coding or designing.
If done properly, a Shopify website will allow you to build a fully functional shop that already has a safe way for your clients to pay. Shopify will not help advertise your website, nor will it help deliver your products. It is only an effective and easy way to build websites.
• What is Cratejoy?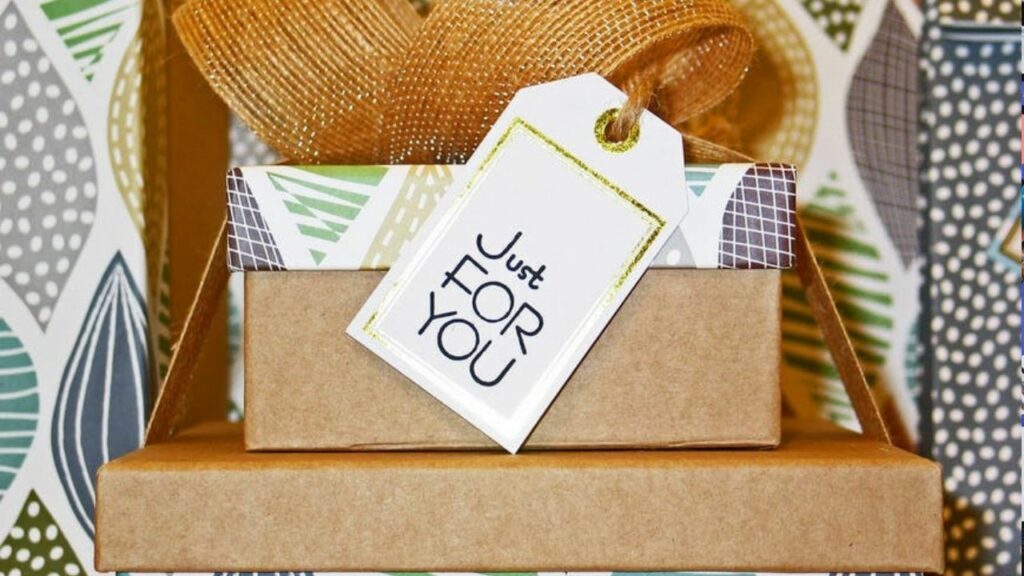 Cratejoy is a website that lists hundreds of loot box-like crates, which are monthly boxes sent to people that are filled with a few cool products and ideas. It started as something small a few years ago but has quickly become a lot more popular, which is why Cratejoy was needed. Instead of every new crate is on a new website, it's all on one website now.
Cratejoy does most of the things for the seller, including taking care of the delivery, marketing, and complaints from buyers. It takes all the heavy burden and enables you to focus more on the thing that you like doing – making crates. However, Cratejoy does charge a fee for every subscription to your crates. This can be challenging if you are still starting up and may need the profit from the crates to make more each month.
What are the Benefits of Shopify?
There are three main benefits to using Shopify that everyone on the internet has come to know and love. That is why the website builder and host have become so big and so very popular. Many people that wanted to build their shops online had to build websites from scratch and usually suffered from complex paying systems.
Shopify was one of the first websites to offer a location to build an online shop that did not require the owner of the website to have a degree in programming, design, and finance law.
• Easy Setup
Many website builders claim that they have an easy setup, but only a few can always live up to that. Because Shopify has been doing it for so long, their claim is not false. It has been proven many times that most people can build a website and have products to sell within a few minutes using the Shopify systems.
Building a new website is done through the many pre-built templates that the site has made available. The ability to then easily add a product to the website makes this process even smoother. Uploading a product that you want to sell on a Shopify website can only take a few minutes, requiring that you only say how many you have, what it is, and a short description.
• Security
One of the main problems that all online stores face is the safety of storing and using credit or debit cards, something that most consumers are loathed to do. That is why Shopify has made it part of their offering to always do this safely, either through extra third-party apps from your country or through their systems.
This shopper security includes anonymity and several other ways to protect your customer information from leaking to anyone. It makes a huge difference when your client feels safe using your online payment system. When customers feel safe browsing and buying, they will be a lot more likely to make more purchases in the future.
• Scalability
Many times you make a website that is easy to make, then soon it will encounter so much traffic that you need to remake it entirely. Luckily, Shopify is not like this. The website builder allows you to update what your site looks like without having to lose brand recognition. A lot of people are unwilling to use website building tools because of the risk of the hosting site not being able to scale properly.
Luckily, Shopify can smoothly scale up to much larger sizes, easily allowing you to go from only a few hundred sales a day to well over a million sales made each day. And there is another more impressive package in Shopify – it includes an automatic stock counter to check how many products you will still have left. Isn't it great! Especially when you have thousands of customers buying from you.
What are the Cons of Shopify?
While there are many good things about Shopify, the website builder and host does have a few limitations. Some of them causing many people to move away from it entirely.
Knowing what they are before you choose your website builder is vital to being happy forever. Deciding to switch and build your own website halfway through could be a costly and lengthy process. It's better to make that decision at the beginning of your journey.
So, let's look at the Cons of Shopify.
• Limited control
While there are many ways to do things on Shopify, there is a limitation of control. Things that you can see other places do, you won't be able to do. That is because Shopify works with nodes, and to ensure everyone can build an effective website, these nodes are limited in what they can do.
Nodes are objects with an ID to support global identification. Articles, blogs, pages, orders, payments, etc. implement nodes.
Many times more experienced designers or programmers will not like Shopify at all because of these limitations. Getting used to these limitations and living with them is the only real option most people have because Shopify does not easily allow people to change them.
• No Email Hosting
While you can easily create a website from scratch, Shopify does not facilitate email hosting on the website. Most of the time, you will have to use a hosting company to build that. This has been something the company has not done since day one, and it does not seem like it will change anytime soon.
Many times Shopify is simply an interface that is hosted entirely on the server that your hosting company provides, and it provides no backend other than the paying system. So, if your hosting provider is hacked it can negatively influence your Shopify experience.
• Long Term Learning Curve
The immediate learning curve of Shopify is extremely low. It is not the same as the long-term one. As your business grows and you want to provide more features to your clients, you will find yourself wanting to add a few things through Shopify, which could benefit your business.
This will then require you to use add-ons and other confusing tools, which means that you will need to learn some basic programming. Shopify suffers from major learning curves over the long run, and many times people hire developers and designers to take over the management of their Shopify website once it has become fully successful.
Shopify Pros
• Easy Setup
• Good Security
• Scalability
Shopify Cons
• Limited Control
• No Email Hosting
• Long Term Learning Curve
What are the Benefits of Cratejoy?
Cratejoy is not a website builder and acts more like a portal to already existing clients from around the world. Meaning you can relax knowing you only need to update one or two pages instead of an entire website. Further, you can comfortably make your passion into a full-time job without spending a large number of upfront costs.
The benefit of using Cratejoy is that you will have already existing clients. It's easy to use. It's got good analytics. And most important – you don't need a huge budget to start. There is a free option for the beginners. Who wouldn't like that?
• Good for Beginners
Cratejoy is a great place to start if you know almost nothing about how to start an online selling service, with a focus on supplying what is called loot boxes. These are boxes filled with goodies, products, cards, or just sweets all about specific hobbies. Cratejoy explains all of this when you first sign up and takes each part step by step.
Because crate joy also takes care of most of the marketing, shipping, and a few other things, it will help you to learn how to do these things without damaging your reputation. Many people that enter the supplying of monthly loot boxes or crates are not sure what to do or what to provide. This is where Cratejoy helps even further. Simply, providing a list of things you should consider and do to become successful.
• Advanced Analytics
All websites include analytics but few websites that act as a middleman are always willing to provide you with a lot of information. This is where Cratejoy shines because it provides its seller with a lot of analytics that tells them which of their products are doing good and are grabbing the attention of new clients.
This simple metric allows you to see which crates that you are working on require more attention and which ones you should ignore or stop supplying. Further, knowing where your crates are popular can also increase the ability you have to cater to more specialized crates to those areas.
• Subscriptions
Cratejoy has over 40 000 users on it that receive at least one crate every month. It's a great thing because it shows that many of them are already subscribed to the service. This then leads them to your crate, and once they are subscribed to you, it becomes a bit more stress-relieving.
Having people that are guaranteed to pay you a monthly amount for crates that you can supply will mean you can always be sure of a stable income. This allows you to plan further ahead and create more wacky and effective crates to be delivered.
What are the Cons of Cratejoy?
Cratejoy is an amazing place to find all the loot boxes you could ever want. But there are a few things that the website has not mastered yet. Many people find that the website has a few concerns that need to be fixed and adapted to become more streamlined.
Those things are all-natural for things a new platform such as Cratejoy, but they should still be considered when you build your profile and decide what you want to sell.
• Refunds Cost You
Because Cratejoy is only a middleman, it is safer for them to issue refunds to clients when something goes wrong, which usually means you will not get paid. However, sometimes this will mean that the customer does not send back the loot box or crate that you sent to them. Or even worse, something may have gone wrong in shipping, and the crate is lost forever.
This is all fine if you are a consumer, but as a seller, this will mean a major gap in your profits as the website will withhold the money it had to refund, and it will not always help to track down the missing parcel. Many first-time crate suppliers get bitten hard by this because they do not consider the consequences of something being lost or wrongfully refunded.
• Fees Charged Per Sale
Shopify is a subscription service that allows you to use almost all of its features, while Cratejoy is entirely free to use. While this sounds great in principle, it means that Cratejoy takes a percentage of your profits from each subscription, something will negatively affect the price at which you sell the crate.
This is also a loss in profit that goes on for each month, causing you to lose out on a bit of revenue each time. When you calculate the subscription cost of each crate, you also need to calculate how much the website will be taking and how much it costs you to build the crate. Something that will affect how many people are buying your crate.
• Competition
There are thousands of crates already on Cratejoy, each one answering several different hobbies at once. While this is great as a consumer, it can be extremely challenging as a crate supplier, being seen in a sea of other suppliers and manufacturers.
Cratejoy does help you reach new people, but you will need to fight with others on the same platform to be seen first. If you are not capable of marketing yourself properly this can be extremely challenging.
Cratejoy Pros
• Good for Beginners
• Advanced Analytics
• Many are Subscribed to the Service
Cratejoy Cons
• Refunds Cost you
• Fees charged per Sale
• Competition
Conclusion
Either website is perfect for what they are doing. The teams that own and operate them have more experience than almost anyone else on earth. Whatever you choose, you can succeed and profit from it. The only real thing limiting your success on the website is your drive to be successful.
"Success is not final; failure is not fatal: It is the courage to continue that counts." – Winston S. Churchill
Have the courage to continue, despite all obstacles or pitfalls!
LATEST ARTICLES