If you already own or are planning to start an online business, then wholesale marketplaces like Alibaba and DHgate must have sparked your interest. At first glance, they do seem to be quite similar, but which one should you choose for your online business? Is there even any difference at all? 
There isn't any feature that makes one straight-up better than the other. Both of them are quite renowned with some of their own pros and cons. Alibaba has more products than DHgate. Similarly, DHgate also has some unique features. So, in the end, it all depends on your preference and discretion.
There are a lot of things that make these two different. Below I am going to discuss the quality of products they offer, payment and shipping procedure, and various other things in detail. I recommend you read the full article as it will help you to choose between Alibaba Vs. DHgate.
Alibaba: The Wholesale Giant
Alibaba is an online marketplace founded in 1999. It is a unique marketplace that focuses on businesses rather than individual consumers. It is a wholesale marketplace where manufacturers and suppliers can reach business owners directly. Business to business (B2B) model is what helped amazon gain so much popularity.
After the initial success, Alibaba started the business to consumer service as well. But wholesale business remains their primary focus. You can also work along with manufacturers for dropshipping. You don't have to search here and there for suppliers when starting your business. You can always rely on Alibaba.
Alibaba's primary objective is to connect business owners to manufacturers. In this way, the manufacturers won't have to worry about selling their products, and business owners won't have to worry about getting products for their business.
Alibaba is a marketplace where different sellers sell their products. Both low- and high-quality products are available on the platform. So, you have to be discreet before buying anything. Features like Alipay, trade assurance, gold supplier, etc., help quite a lot to get better products and payment safety. But at the end of the day, your diligence and persistence matter the most.
Alibaba Pros
Like anything else, Alibaba has its pros and cons. Let's take a look at the pros first:
• As a buyer, you have the freedom to choose the packaging and shipping methods. This is a unique feature that many other marketplaces lack. Thus, you can offer your customers the best consumer experience.
• Alipay features 100 percent guarantees the safety of your payment. The payment is released to the seller only after your confirmation.
• You can employ your quality control personnel to ensure the quality of the products.
• Alibaba trade assurance and gold supplier features to ensure that you get the best product from the best supplier.
• Alibaba has more products than any other wholesale marketplace.
• You can track your orders from some suppliers.
• Alibaba's wholesale price is very low, in some cases half the price of other marketplaces.
Alibaba Cons
Alibaba has its fair share of disadvantages as well:
• The picture of the product and the actual product may vary, slightly or drastically. This can be an inconvenience for both parties.
• If the items are not as you expected them to be, arranging a return is a hectic task. As they are shipped by sea and in bulk, it is very laborious to return the products.
• Items like shoes, clothes, etc., have their size variation from region to region. This can cause confusion.
• There is always a minimum order requirement. It is not surprising as Alibaba is a wholesale marketplace. But sometimes the minimum amount can be quite bigger than what you need.
• Production and trading of replica products are rampant in China. You can be in trouble in your region if you sell replicas that aren't officially licensed.
DHgate: A Worthy Opponent
DHgate was founded in 2004 to go toe to toe against Alibaba. It is a wholesale online marketplace, just like Alibaba. However, it has two major differences from Alibaba. 
DHgate is widely known for replica products, and secondly, unlike Alibaba, it has a business to consumer (B2C) system, which means you can buy a single product instead of bulk.
DHgate operates the same as Alibaba, but there are few major differences. DHgate supervises every payment strictly. For every purchase, the buyer first pays DHgate, then the seller ships the products. After confirmation from the buyer, DHgate gives the payment to the seller.
In the case of return and refund, DHgate is much more buyer-oriented. If the product does not match the description, the buyer gets a full refund, including shipping and customs fees. If the seller fails to cooperate, the buyer automatically gets the refund within 10 working days.
DHgate Pros
• DHgate has both B2B and B2C business modules, unlike Alibaba.
• Easy to handle logistics
• Most of the major languages are supported
• Online communication between buyers and suppliers is convenient and monitored by DHgate.
• Secure payment and easy refund policy.
• For regular buyers, they have a VIP club feature. Members of the VIP club will have exclusive privileges.
DHgate Cons 
• Fewer products than Alibaba
• Choosing the original product can be tough among thousands of replicas
• Products are pricey compared to Alibaba
• You may be subjected to sales tax in some regions
• Shipping can be very slow
Alibaba Vs. DHgate: Which Is Better?
Both Alibaba and DHgate are successful in B2B business. Their reign of success is going on quite well. Let's take a look at a few key aspects from a comparative point of view to figure out a winner.
1. Product Quality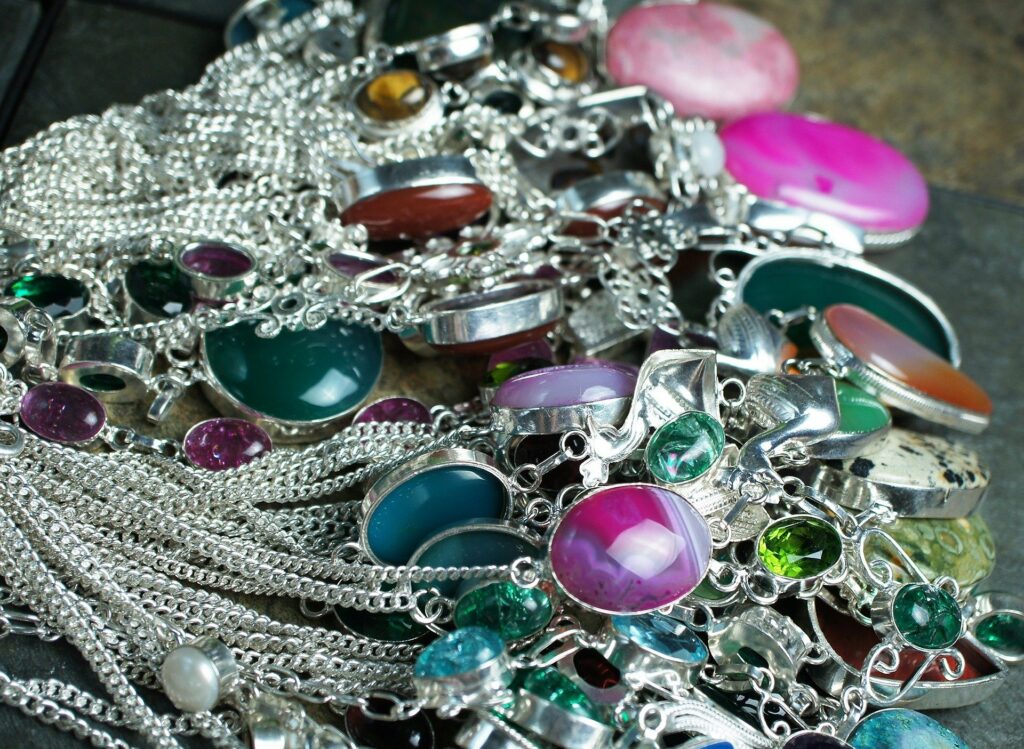 The main concern of online shopping is getting scammed. This can come in various shapes: credit card scam, not delivering product after payment, bad product quality, bad packaging, etc. When you are buying wholesale for your online business, the primary concern remains the quality of the products. Unlike retail shopping, here you will have to bear a huge loss at a time.
You are right to be alarmed as China is known to be the mecca of counterfeit products. Despite being two of the largest online marketplaces, they are not free from this blemish. You will find all sorts of fake and imitations of various items. Electronics, cosmetics, shoes, clothes, you name it. Fake and low-quality products galore in both of these places.
While both of them offer a similar type of products, DHgate is known for selling replicas or master copies of expensive products by renowned brands. Those are legitimate replicas, so you cannot brand them as counterfeit products. If you are shopping for original products, you might run into these replica ones without even knowing. So, remain careful about that.
Alibaba strictly controls the circulation of replica products. No matter if they are legitimate replicas or flat-out fake products, Alibaba's authority keeps a vigilant eye for those. Yet, there are lots of sellers in Alibaba waiting to scam with fake products. So, you have to be aware and do a bit of research before purchasing from either of the two.
In Alibaba, you can directly contact the manufacturer. So, it is less likely to get scammed by fake or low-quality products. On the other hand, DHgate is full of middlemen and traders who buy from manufacturers and sell at a higher price. So buyers are more prone to getting low-quality products in DHgate.
2. Shipping
Neither Alibaba nor DHgate has free shipping options. Shipping prices may vary depending on products, shipping method, location of the buyer, etc. There is one mentionable difference between Alibaba and DHgate in terms of shipping. Even if it is negligible, I think it's worth mentioning.
Alibaba always mentions an estimated delivery date. The product may arrive early or late, but you always know when to expect the product. On the other hand, DHgate mentions an approximate date of delivery. They are like '8 to 15 March' or something like this. You cannot be certain when to expect the product.
3. Pricing
Similar to any other platform, pricing may and does vary between these two platforms. Even if the manufacturer and place of origin are the same, the price may vary due to different policies within each company. The price difference may or may not be big, but it is worth knowing. As you will buy in bulk, getting the best price is a must.
Price matching, a popular feature in many online marketplaces is not an option in Alibaba. Price matching is basically if the buyer can provide evidence that the same product is sold at a lower price elsewhere, the seller complies to sell the product at that price. This is a unique feature and adapted by many. In Alibaba, that's not the case.
DHgate is more recent than Alibaba, but they also have opted to not go for price matching either. Products in Alibaba are cheaper than they are in DHgate, so price matching could be a great option to compensate for that. However, DHgate offers lots of coupons and discount offers to attract customers.
Almost every product is cheaper on Alibaba. f9 TWS 5.0 Wireless Earbuds Earphone, a very popular earphone is priced at 4.48 dollars per piece for 20 pieces. On DHgate, This same earphone costs 8.71 dollars per piece for twenty pieces. We can see that the price is almost double on DHgate.
LIGE Blue wrist watch for men, a unique looking watch is sold for 14.80 dollars per piece on Alibaba. DHgate sells this watch for 23.3 dollars per unit. The price difference here is close to 10 dollars per unit.
SKMEI Chrono men's watch, which is a digital wristwatch for men, is priced at 9.81 dollars on Alibaba. Needless to say, it is more costly on DHgate. Per unit is sold for 14 dollars. On all three products above, we can see that DHgate has lost the pricing battle against Alibaba. That's why business owners, both buyers, and sellers are largely attracted towards Alibaba.
4. Payment Methods
When it comes to payment methods, both Alibaba and DHgate support a wide range of methods. Of course, it is not surprising, considering they are the two largest online marketplaces in the world for wholesalers. Few things differ between Alibaba and DHgate as far as payment is concerned.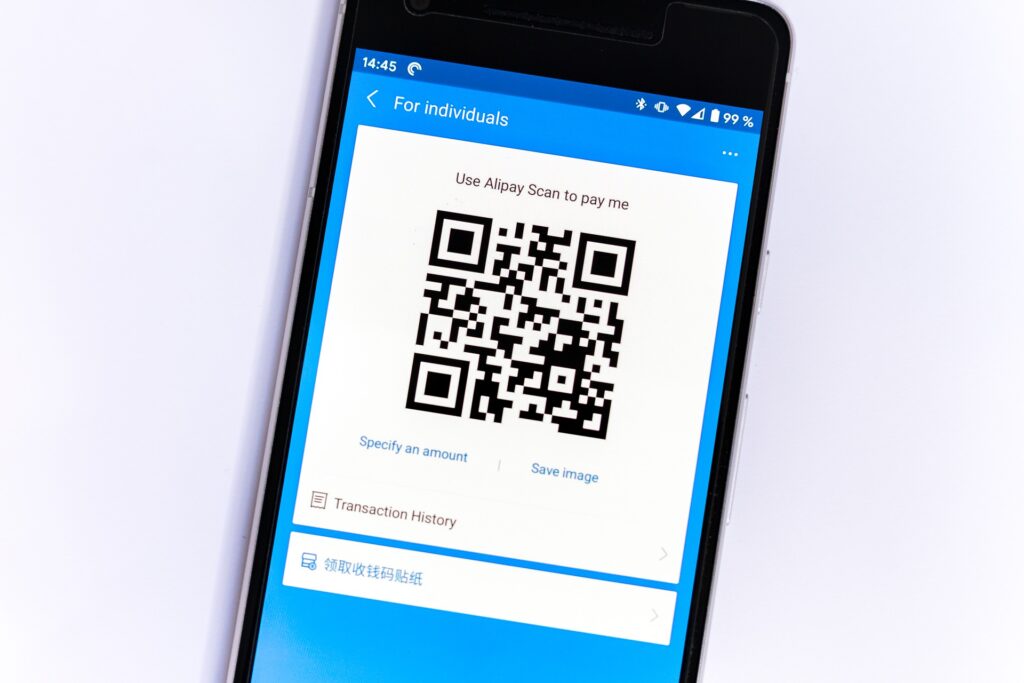 In Alibaba, you can pay via bank transfer or secure Alipay. Bank transfer is where you may face fraudulent activities. After you contact a supplier, he gives you his bank details. You send the money to his account, and he sends you the product. Note that it is very easy to deceive the buyer. So, you have to keep a few things in mind.
Never send money to any account that's name is different from the company's name listed on Alibaba. If the names are the same, then you can complain to Alibaba authorities that a fraudulent scheme has taken place.
It is best to opt for Alibaba secure pay via escrow to avoid all the hassles. This ensures both seller and buyer safety. After you pay, Alibaba holds the payment until the supplier sends the product. Once you receive the product and confirm Alibaba, then the payment is released to the supplier. Thus the safety of buyers' payment is ensured.
As far as the seller is concerned, he will only have to ship after Alibaba confirms that they have received payment. If the buyers are dissatisfied with the products, then they are shipped back. A representative from Alibaba checks if the products are faulty and if any damage was caused intentionally by the buyer party.
If everything checks out, the seller accepts the returned product, and the buyer gets his money back
DHgate, however, is very strict when it comes to payments, and they will not leave any loose end. They have successfully passed the Payment Card Industry Data Security Standard (PCI DSS) annual review for five consecutive years. DHgate also has received numerous awards from visa cards, MasterCard, etc. in recognition of their safe and secure payment system.
When you purchase anything from DHgate, there is no other way to bypass DHgates supervision. The buyer places the order and pays DHgate. The sellers send the products to the buyer. The buyer checks the package and notifies DHgate. Then DHgate pays the seller. In Alibaba, there are ways to bypass secure Alipay, but in DHgate this is the only way.
Thus, DHgate payment methods are way more safe and secure than Alibaba.
5. Buyer Protection
In online shopping, buyer protection is a place of concern. As you are buying in bulk, the concern becomes tenfold. Luckily both Alibaba and DHgate have options for the security of buyers. This partly works for the sellers as well. Let's break down the protective measures of the two to find out which one works the best.
Alibaba trade assurance, Alibaba's proprietary buyer protection system works as a middleman between the buyer and the seller. In this method, the seller's payment is held to a bank account owned by Alibaba. After the seller ships the products and the buyer confirms them, the payment is then sent to the supplier.
When purchasing on Alibaba, make sure the seller works under the Alibaba trade assurance program. Because suppliers can opt to not work under Alibaba trade assurance, the risk for buyers remains. Note that Alibaba will grant you a refund under two conditions. One, if the deadline is not maintained. Two, if the products do not match the requirement of the buyer.
As a buyer, don't assume that Alibaba will always support the buyer's claims. So make sure you state your requirements in explicit detail. Often mishaps are caused because of buyers rather than sellers. Write your requirements, and don't leave any loopholes that can be exploited by dishonest suppliers.
Alibaba also performs a quality checkup before the product is shipped. There is no fixed definition of 'good quality'. Alibaba employed quality control personnel will only check if the products match the desired requirement of the buyer.
After you receive the product, you can also adopt quality inspection on your behalf from one of Alibaba's designated companies. If they are not satisfied with the quality, you can book a complaint. The supplier has 15 days to solve. After that, Alibaba will investigate by themself and may issue the buyer a refund.
DHgate has a straightforward approach when it comes to a buyer's protection. They do not have any protection program that suppliers can choose to avail of or not. Every supplier in their platform has to work under DHgate buyer protection. Once you place the order, DHgate informs the supplier. You pay DHgate, the supplier then prepares and ships you the products.
DHgate tracks the entire procedure. After you receive the products and notify DHgate, they pay the supplier. There is no way to bypass it. DHgate proclaims it as 5Ps. They are:
Privacy Protection: Your payment details are protected with utmost safety. They are not disclosed to anyone under any circumstances.
Payment Protection: after you make the payment, DHgate holds on to it until you receive the products. The payments are released to the seller only after you confirm that the products are okay.
Partner Protection: you can directly contact the supplier via DHgate. The entire conversation is recorded for safety purposes.
Package Protection: you have the right to check the products to see if any product mismatch your requirements.
Promptness Protection: after you place the order, DHgate takes the responsibilities so that the suppliers pack the products safely and send you the right products.
6. Return and Refund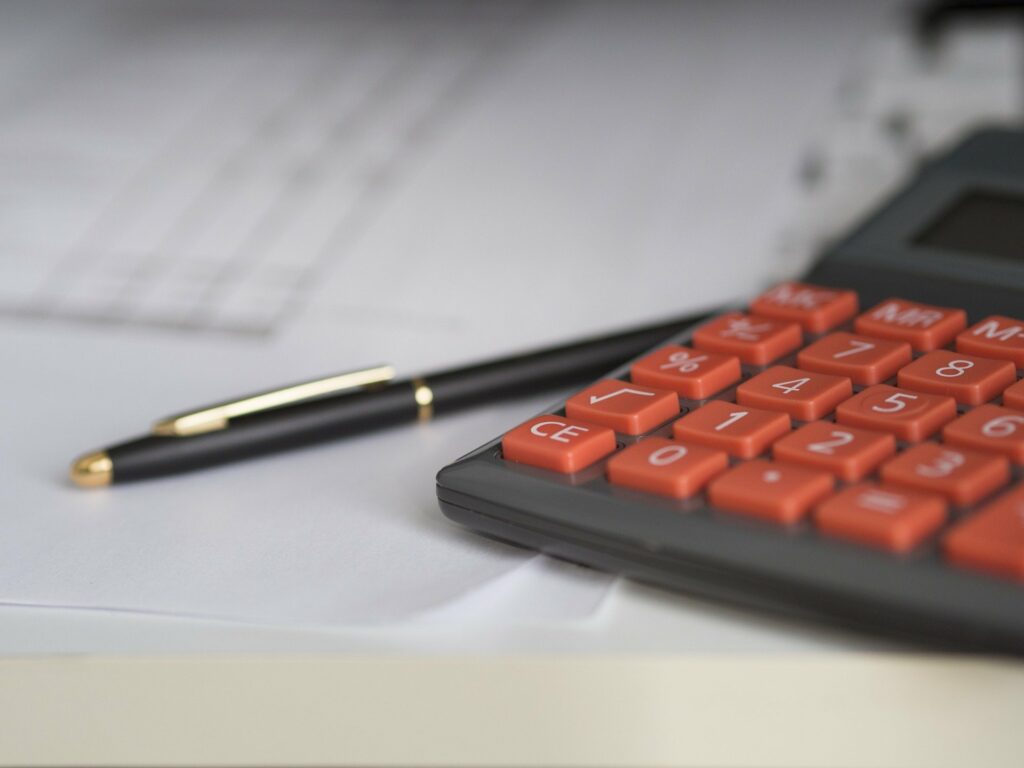 DHgate and Alibaba both take active responsibility in terms of refund or exchange. Their terms of service are different, however. Both DHgate and Alibaba's refund procedures are described below:
DHgate Refund Policy 
DHgate offers full and partial refund depending on the situation. However, none are imposed on the buyer. The buyer has the freedom to choose what he feels right for him.
A buyer can claim a full refund if
You haven't received your products beyond the delivery date even after full payment
If the products do not match the requirement that you provided to the supplier, you can either
Get a partial refund and keep the products
Get a full refund and return the products to the supplier
It is always advised to check the supplier's profile and reviews before ordering anything. Never confirm delivery without receiving the products and never pay outside DHgate designated payment service.
DHgate Buyer protection is always active to protect the buyers. In any type of disagreement, you are advised to – 
Formally submit your complaints within 5 to 90 days after receiving (exact time window depends on the shipping method)
The seller has 5 days to communicate with the buyer after complaints were submitted. DHgate will automatically issue a refund to the buyer if the seller fails to communicate in due time.
After communicating, the seller has 10 days to solve the issue. If failed, the buyer has options to take the issue to DHgate. In such a case, the buyer will have to provide evidence.
The buyer will receive a refund within 10 days if accurate evidence was provided
Alibaba Refund Policy
If the products do not meet the requirement or exceed the deadline, you can claim a refund in Alibaba. Alibaba will investigate the case and reach a conclusion that brings the best outcome for both parties. You have 30 days from the delivery date to request a refund.
Few rules apply for a refund:
The returning address should be the same as the supplier's address
If the address is to be changed, consent must be taken from the buyer
If the buyer faces any difficulty to return the products to a specific address, the seller must help and take responsibility.
Alibaba aims to make a level playing field for both buyers and sellers and tries not to be biased towards any party. The buyer may get a refund if the following criteria are fulfilled:
The buyer has to properly hand over the product to the shipping agency
After the product arrives in the seller's country, the seller must cooperate to clear the customs.
If the seller fails to do so, the seller will be held responsible for any loss or damage to the products.
The products cannot be properly returned to the supplier due to any reason caused by the seller.
In such a case, the buyer will get a full refund from Alibaba, and the seller will have to bear the loss. Scenarios, where the buyer will be accounted ineligible for refund, are:
After the buyer and seller agree on a date to return the products, the buyer must hand over the products to the shipping agency within 15 days.
After 15 days, Alibaba authority shall assume that the buyer has accepted the products
The products cannot be properly returned to the supplier due to any reason caused by the buyer
In any of the conditions above, the buyer will not get any refund.
Final Thoughts
From the above discussion, we can see that both Winner has some advantages and disadvantages. I have summarized them in the table below to choose a clear winner:
| | Alibaba | DHgate | Winner |
| --- | --- | --- | --- |
| Quality | Alibaba strictly controls quality, hence better-quality products | DHgate is notorious for replica products | Alibaba |
| Pricing | Cheaper in every way | Pricey | Alibaba |
| Shipping | Uses estimated date | Uses approximate date | Alibaba |
| Buyer Protection | Not buyer oriented | Buyer oriented | DHgate |
|  Payment Procedures | Has secure payment options which can be opted out | Strictly supervises all the transactions, less chance of getting scammed | DHgate |
| Return and Refund | Refund procedures are complicated | Return and refund are straight forward | DHgate |
Alibaba and DHgate Comparisement Table
From the table above, we can see that there is not any clear winner. It is a tie between the two. That is exactly the case in reality. None of the two have any unique features that outweigh the other. Alibaba is best for large business owners who need vast shipments at once. Also, it requires a bit of expertise to shop on Alibaba.
DHgate sells products in the smallest quantities, so it is convenient for small business owners. Their payments are secured so the buyers can be free from any worries. DHgate's refund policy is more buyer-oriented, so the buyer is less likely to bear any loss. This is another plus point for small business owners.
Conclusion
If you are a business owner and need products in bulk for your business, the first two names you will think of are Alibaba and DHgate. You can be easily confused about which one to choose as they are very similar to each other.
There is no big difference, and no feature can set these two apart. I have explored key aspects like product quality, shipping, refund policy, etc., to help you choose the right one for you. If you have read the whole article, you should be able to choose the right one for your business and shouldn't be racked with indecision between Alibaba Vs. DHgate.
But if you are still thinking that there is a lot of hassle, affiliate marketing can be a better option. Wealthy Affiliate is a legitimate training platform that will teach you how to succeed and profit from affiliate marketing and beyond. You'll learn everything about building your online business from scratch. On one platform you will be able to buy a website domain name, get the best hosting, online entrepreneur training, tools, best support.
It's a perfect opportunity for anyone who wants to build an online business that makes money for not just a year, but years to come.
LATEST ARTICLES