Choosing a profitable niche for your blog is the foundation of your online business success, but it can be one of your biggest difficulties when starting a blog. The most common mistake beginners make when creating their blog is choosing the wrong niche. If you become bored within a short time, it will profit you nothing. I am sure you would not like that to happen. In many respects, the success and profitability of the project depend on the topic. There's no way for your online business to work if you don't have a specific niche.
If you want to be successful on your blog and have an income that grows every day, it is extremely important that you define the main subject of your blog. So, let's look at how to avoid all these problems and launch a profitable blog. But before we get into details, you need to understand what a niche market is.
What is a Niche?
Niche Market can be understood as a portion of a specific segment of people with specific needs and interests within a market segment. When you choose a niche for your blog, it will be very easy to deal with your target audience and the type of content you will produce.
Keep in mind that it makes no sense to use much of your time finding a profitable niche. Choosing what comes to your mind is a much more efficient strategy. So, avoid overthinking as you might end up with the wrong niche. Now, without further ado, let's go to our step by step and understand how to choose a niche market.
A Few Examples of Niche Markets
There is no shortage when it comes to a niche. Here are a few examples:
Health

Organic Foods
Exercise Programs and Gym Memberships
Fruits and Juices
Vitamins and Herbal Supplements

Make Money

Affiliate Marketing
Social Media Marketing
E-Commerce

Sports

Basketball
Billiard, Snooker & Pool
Cycling

Travelling

Sightseeing Tours
Luggage
Travel Insurance Plans

Garden & Outdoors

Garden Storage & Housing
Bird & Wildlife Care
Pools, Hot Tubs & Supplies
As you can see the list is endless. So…
How to Find a Profitable Niche for Your Blog
Step 1: Examine Yourself
Something that can help you examine yourself and what you can do best is to ask the following questions:
I. What are you competent in?
In what area do you have the most acquaintances? What are you interested in doing? Most likely, a promising niche is at the intersection of answers to these questions. However, you must pay attention to one thing: do not choose a niche just because you have a passion for that subject. There is no point in choosing something you like if it will not bring any profit.
II. Do you have the necessary knowledge to serve this audience?
Are you qualified to solve the problems and present the necessary solutions to this audience? If the answer is no, don't worry. This is because it is not the end of the world. However, it will be very beneficial to you if you study the subject and become an Expert.
Answering these questions will help you build a list of the topics that you are best in.
Step 2: Make a list of the Topics You Like Best
Next helpful step is to make a list of the topics that you like. After all, you will work, study, and live with this theme. So prioritize those subjects that you like, even if you don't know them very well. You can unleash your imagination and write freely and without pressure. At this point, it is important to take a few points into account:
· What theme is your passion? Books? Digital marketing? Entrepreneurship?
· What other themes have you worked on and liked a lot?
· What themes have you never worked on, but would you like?
You will find it very easy to create this list. And of course, you will have several options for themes. Don't limit yourself to anything at this stage. It may still be difficult for you to imagine exactly how this or that project will be monetized. This is not scary. In the process of further research, it will become clear which of the ideas will turn out to be profitable.
Step 3: Cross Out any Niches that You do not Master
If you want to make money on the internet, then you need to choose a niche that is profitable and that you can dominate. At this point, take your list and start to cross out all those topics that you are not confident in. As much as you like a topic very much, but don't know how to start talking about it, you should remove it from your list. This point is crucial for you to cross your interests with your experiences. Therefore, answer the following questions:
I. What were your achievements in the areas you chose? Did you have any achievement or experience (even if minimal)?
II. Have you worked with the niches before?
III. Do you have a theme that you like and also dominate about it?
After answering these questions, you will have a list with only those themes that you have some dominance and enjoy. This way, it is easier to decide which niche market is right for you.
Step 4: Research the Remaining Niches
Now you have a list of several topics that you like and that you could calmly address them. However, if you intend to scale your business, it is important that, on this list, you leave only the most profitable options. For this, you can use several tools to check which niche market has more searches on the internet, and if other blogs, websites, or competing brands offer a similar product or service. After all, you don't want to enter a niche that won't be successful.
To find out which niches are more profitable, it's very simple. Use Google's Keyword Planner to find out if your keywords are going to be well received. It is absolutely free. You just need a Google account and sign in. Just search for them on Google AdWords and check the search index for them. For each search, analyze how often the keywords related to that topic are searched and whether it has a high demand. You can also access the amount of monthly and global searches that each topic has on search engines, such as Google.
In addition, Amazon is an excellent 100% free resource for finding potentially profitable niches. If there are more than a few products that have gotten sales and reviews, it's a niche to investigate further. The more reviews you see, the more interested people are in the product. In this preliminary survey, you can see whether your idea is really innovative or will be as well-received as you might think.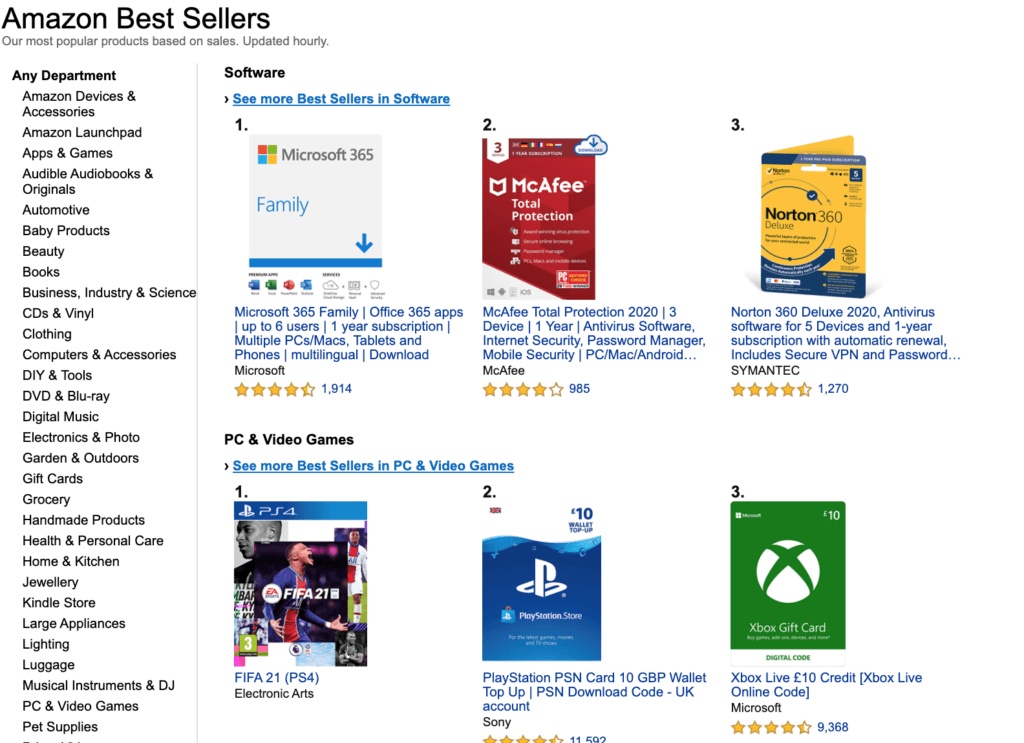 Step 5: Analyze the Competition
With everything defined, it is now necessary to analyze your possible competitors. See how people in your niche are building their audience and how they relate to them. Access Blogs, YouTube Channels, Instagram, among other social networks of people in your niche. See how your competitors sell and how they produce content, and of course, see where they are going wrong and always try to do better.
When this is done, now it's easier to decide which themes are and which are off your list. You should leave on the list only those topics that have some viability. That is, they have high demand and little competition.
Now, you have an even smaller list with only those topics that you like and that are perfect for you to work on. If only one topic remains, congratulations, you have found your niche. If more than one is left, don't worry. The next step will teach you how to decide which niche to choose.
Step 6: Make an Analysis of the Remaining Niches
If even after all these steps, you were still in doubt when choosing a niche market, these questions can help you:
I. Can you compete well in one of these niches?
II. How do you intend to innovate within the themes?
III. What kind of content are you going to address?
The idea here is to narrow down to one niche that you can comfortably start without much problem.
Bonus tip: Choose a Differentiating Approach to Approach Your Niche
Another important thing to consider is the approach or angle of attack. In marketing, this is called positioning. Competition on a given topic should not be a drag on your niche idea. This is because if you have a unique or different approach from your competitors, you will have your place in that market to take your piece of the pie.
To build your approach, once you have selected your niche, try to determine what you can bring on the subject that the competitor does not bring.
It's a fairly hard task. You will have to read several books and watch videos on the subject you have chosen. But over time, you will master the subject and will be able to determine the essential things that are missing for you. Treat the subject more deeply, more seriously, and in a more qualitative way.
Conclusion
The task of choosing a niche is not an easy one. It involves good personal knowledge about your passions, fears, and problems and how you want to make it profitable. The choice of the niche will be fundamental to decide the success of your business. So choose wisely. A poorly chosen niche, even with the best strategy in the world, is unlikely to have any success. A well-chosen niche, with good strategies, will guarantee your victory. Therefore, choose something that is right for you and make an effort as fast as you can.
LATEST ARTICLES